How a Keto Brand Became the #1 Bestseller in 4 Months | A SUG Case Study
March 01, 2023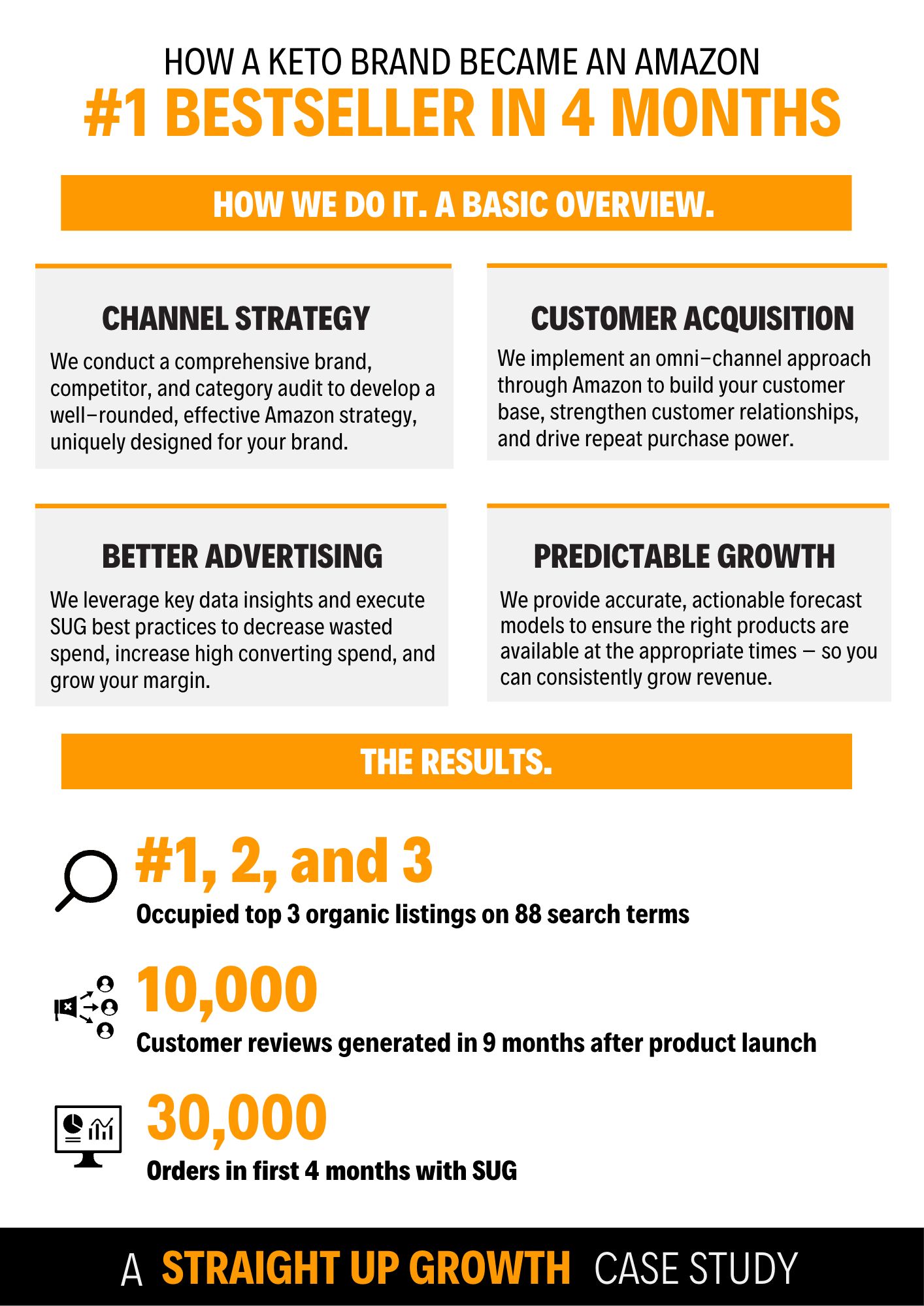 This keto brand quickly established themselves as an industry leading brand, driving remarkable growth via effective DTC strategies. These results, however, were not translating to success on Amazon.
Despite a variety of efforts, results on Amazon were lackluster and grossly underperforming against expectations. That's why they partnered with Straight Up Growth to win with Amazon.
In 2023, SUG is on target to bring in over $500 million for their clients and they want to do the same for you!