NEW Amazon Feature | Buy With Prime
January 24, 2023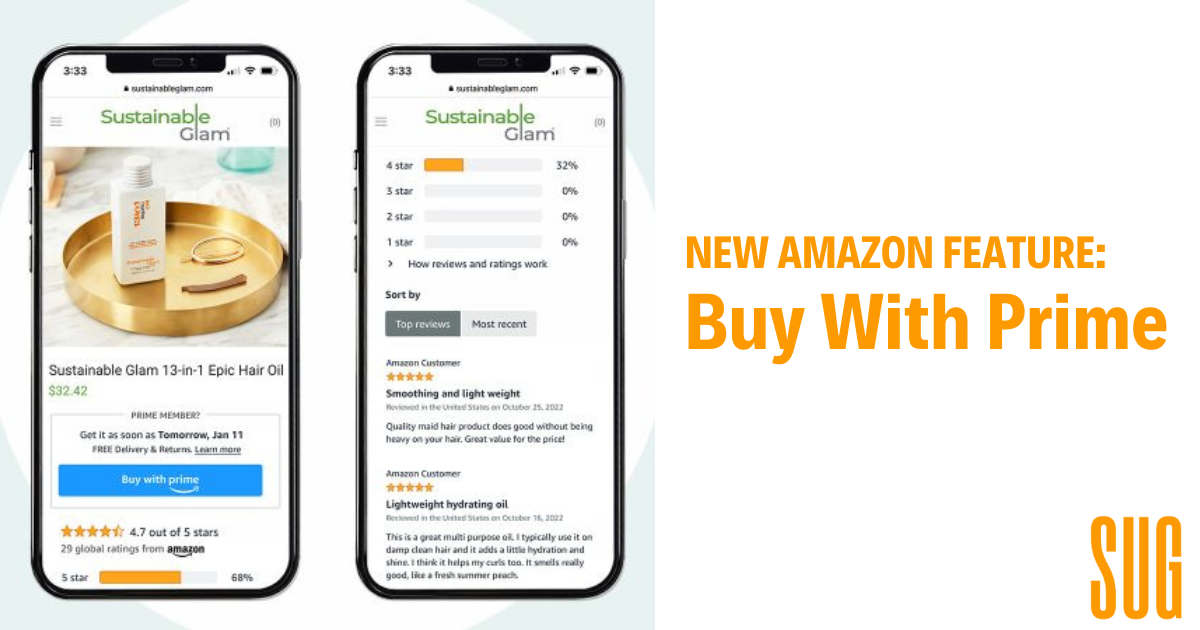 Amazon's newest FBA feature, Buy With Prime will now be available for most third-party sites starting January 31st! 
Want to begin implementing Buy With Prime into your Amazon advertising strategy? 
Schedule a free Amazon Audit with Straight Up Growth
here! 
What Is Buy With Prime? 
Buy With Prime allows Amazon Sellers to extend Prime delivery perks and the familiar shopping on Amazon experience to many third party sites
This will be done through a button with the title 'Buy With Prime' - Prime members will get access to same day delivery perks 
Here's a post from SUG co-founder, Daniel Tejada about Buy With Prime   
Why Should Brands Use It?
1. Attract Amazon Shoppers to Your eCommerce site 
Utilizing Amazon as the world's top search engine platform, shoppers already use Amazon to compare prices and reviews of similar items. 
Engage Amazon shoppers with the trust of Prime through relevant ad campaigns and the Buy with Prime badge in your marketing. 
2. Increase Shopper Conversion
Buy with Prime increases shopper conversions by 25% on average!
Reviews by Amazon will also allow you to feature reviews and star ratings from Buy With Prime eligible items to feature on your eCommerce storefront and other marketing assets
3. Nurture Relationships to Grow Brand Loyalty 
Using Amazon's expansive advertising & DSP console, utilizing Buy With Prime to collect more customer data within your Amazon Ads Portal. 
Utilize this data for retargeting advertisements and building direct customer relationships