THE DATA BEHIND AMAZON
June 28, 2021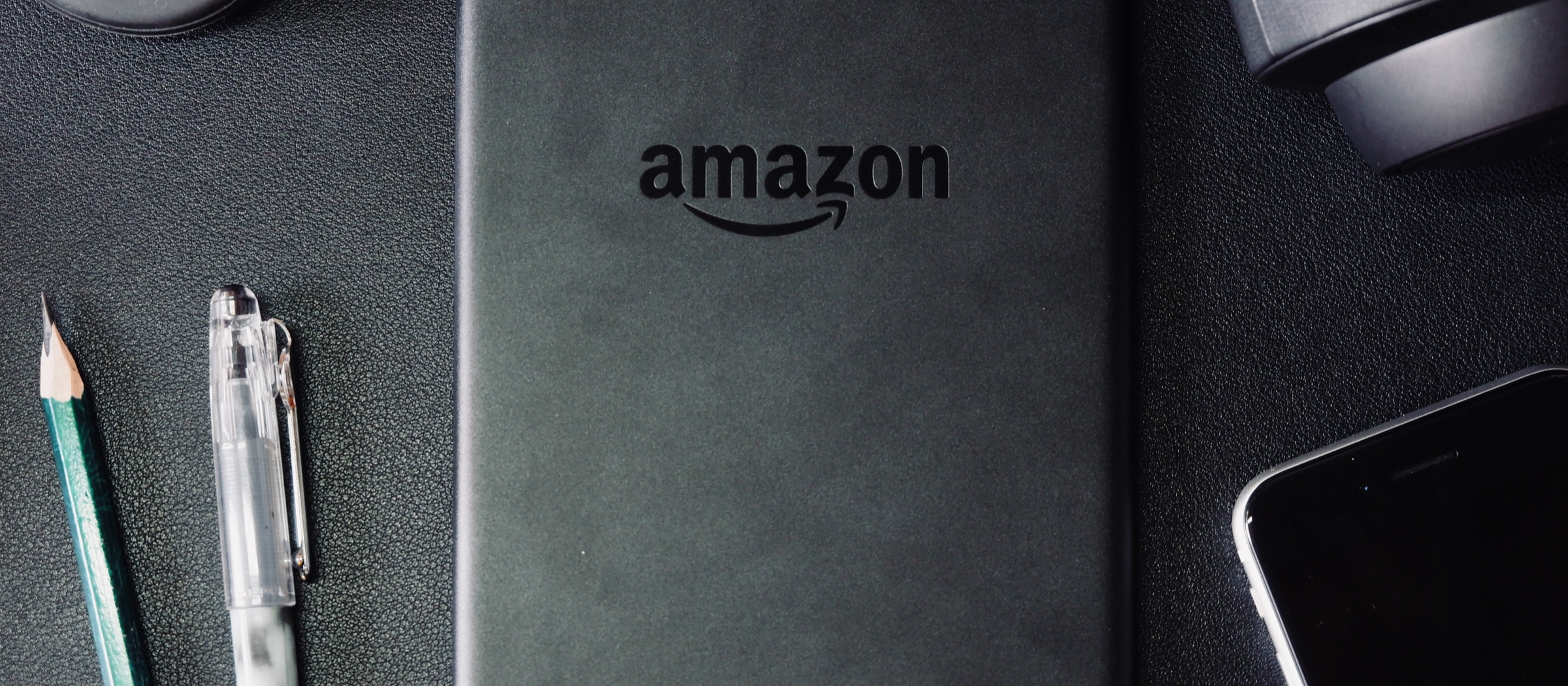 The world's most important product search engine.
When it comes to Amazon, numbers don't lie. Amazon has become "The" platform to sell your products, and it's not even close. With over 150 million mobile users, and 300 million total active users your products are at the fingertips of nearly ½ of Americans.
So why aren't you selling on Amazon? "It has gotten increasingly hard to be 'found' on Amazon, as it has been flooded with products from internet marketers and 'me too' products attempting to game the system." (David Heacock - CEO of Filterbuy)
That's where Straight Up Growth comes into play. In 2021 SUG is on target to bring in over $300 million for their clients and they want to do the same for you.
But you don't have to take our word for it; here's what the data has to say about the impact of Amazon.
The Amazon Marketplace.
We know everyone loves Amazon, but how many people actually use Amazon to find the perfect product for themselves?
79% of consumers check reviews on Amazon before making a purchase – Feedvisor
Approximately 1 million Amazon Echo owners have made a purchase on Amazon through their smart speaker - Localogy Insider
Almost 90% of UK Shoppers use Amazon. For 70%, Amazon is the first online retailer they look to – The Guardian
Amazon customer statistics show the ecommerce giant receives more than 213 million unique US visitors a month – Statista
There are more than 2.5 million third-party sellers on Amazon in 2020 – Marketplace Pulse
Amazon earns 49 cents of every ecommerce dollar spent in the US – New York Times
Everyone is buying – and selling – on Amazon.
We know everyone loves Amazon, but how many people actually use Amazon to find the perfect product for themselves?
US-based sellers sold 4,000 items per minute (66 items per second) in 2018 – CloudFront
In a 2019 survey, 77% of Amazon sellers responded that they used other platforms along with Amazon. 56% sold on eBay, 35% on Walmart, and 47% on their own website – Statista
Amazon sales on the Amazon.com marketplace: From $170.77 billion in 2019 it increased by 38% to $236.28 billion in 2020 – Marketplace Pulse
Amazon sales on international marketplaces: From $74.72 billion in 2019 it increased by 40% to $104.41 billion in 2020 – Marketplace Pulse
Total value of all sales: From $280.52 billion in 2019 it increased by 38% to $386.06 billion in 2020 – Marketplace Pulse
In 2019, Amazon ranked #1 for GMV (gross merchandise value) of all online marketplaces in the US, with a GMV of 339 billion USD – Statista
Millennials shop at Amazon twices as often as Baby Boomers – MuchNeeded
Nearly 9 out of 10 people shop on Amazon in part because of free shipping – MarketingProfs
An average of $385 million is made each day – Landingcube
Is selling on Amazon profitable?
Everyone and their dog is starting to join the Amazon sales train. Is it really profitable like all the so called "moguls" and "professionals" claim?
85% of entrepreneurs who sell on Amazon are profitable – Sellersnap
Revenue from commissions, fulfillment & shipping, and other services for third-party sellers totaled 53.76 billion USD in 2019 - Marketplace Pulse
Sellers using FBA have 30-50% more sales than those whose products are not prime-eligible - Quora
Amazon website statistics show 86% of the third-party sellers are profitable in 2020 - APNews
Is selling on Amazon profitable?
How we shop is constantly trending towards online retail. E-commerce retail sales made up 11.8% of all purchases in the US.
In July 2020, Amazon sites had 213.41 million unique visitors in the US alone – Statista
20% of Amazon Prime members say they shop on Amazon "a few times a week" – Statista
7% of Amazon Prime members buy products online daily or almost every day – Feedvisor
82% of consumers check prices on Amazon before making a purchase – Feedvisor
44% of consumers scroll two pages or less in Amazon search results – Feedvisor


Why Amazon?
Besides the fact that you, me, and "practically" every household in the US chooses Amazon. Here are some more facts to plead its case.
42% of sellers cited financial freedom and becoming their own boss as their top motivation – Sellersnap
It was reported that American SMB sellers sold more than 3.4 billion products – Sellersnap
In terms of site visits, Amazon ranks as the most popular website in the United States. With 214.8 million users - Sellersnap
1,029,528 new sellers have joined Amazon this year - eDesk
That's the equivalent of 2,975 new sellers every day. Amazon boasts of its 150 million Prime members (Statista, 2020)
9.1 Million Sellers Worldwide - Marketplace Pulse
The average conversion rate on Amazon Prime Day 2019 was 13.5%. – Statista
Amazon Prime members spend an average of $1400 USD each year, compared to $600 for non-Prime members. – Statista
81% of US adults between 18 and 34 are Amazon Prime members. - Statista
66% of Amazon users start their product research process by searching for a product on Amazon – compared to 20% using a search engine, and 3% on another marketplace – Statista
Amazon statistics for 2020 show the company is worth more than $1 trillion – CNBC
During the holiday rush, some Amazon warehouses ship over 1 million items a day – Biztimes
Online shoppers spend more time on Amazon than on the other top 9 retailers, combined – Marketing Charts Amazon is the 3rd most valuable public company in the world – Statista
Amazon enjoys nearly 50% share of the US e-commerce market – TechCrunch
Amazon Prime?
If you don't have Amazon Prime, then you are one of the few. With these many subscribers there must be something good about it. Right?
148.6 million subscribers growth in 2021 – eMarketer, Statista
10.4 billion in gross sales on Amazon Prime – Digital Commerce 360
6.17 billion of that being in the United States – eMarketer
25.21 billion in Prime Subscription Revenue – Amazon, Statista
Bringing it all together.
Amazon is King.
The data is clear. You can no longer sit idly by and let your competitors acquire new buyers, drive up AOV, grow margin, and build deeper relationships with your customers. It's time to invest in Amazon and capitalize on the world's most powerful sales channel.
The Straight Up Growth team will help brands drive more than $300m in Amazon sales this year. Set up a time to talk with our Amazon sales consultants to learn how you can grow your sales.